BOOK REVIEW
An Interventional Radiology Odyssey: The Story of my Life and Work

by Josef Rosch
Springer 2016 pp103
Reviewed by Dr Arpan K Banerjee Chair Brit Soc Hist Radiology
Autobiographies written by radiologists are few and far between. Few radiologists have chronicled their own life stories. It is therefore a great pleasure to find this new radiology autobiography written by a true giant of interventional radiology. Josef Rosch who was born in 1925 in Czechoslovakia has chronicled his amazing life story in this slim volume. It is a delight to read and is likely to inspire the next generation of interventional radiologists. Rosch was inspired to do radiology by his inspirational radiology teaching during medical student days having initially intended to be a physician.
Between 1954 and 1967 he carried out research on angiography in Prague. In 1967 he moved to Oregon on a research fellowship to work with Charles Dotter, the angiography pioneer. The pioneering work on gastrointestinal bleed embolization, thrombolysis, pharmacoangiograhy and TIPS( transjugular intrahepatic portosystemic shunt) and expandable metallic stents carried out there is described. Rosch chronicles his friendship with Judkins, Dotter and Bill Cook (owner and President of Cook Medical) amongst many other friendships.
He mentored generations of future leaders in their fields. The founding of the Dotter Interventional Institute in 1990 is described along with his subsequent new fellows and research which continued well into his retirement years.
Rosch has had a brilliant career in this new field and can lay claim to be one of the true pioneers of this subject. His phenomenal industry , prolific research output and work ethic come through in this slim volume. All who read it will be inspired by his remarkable story and his outstanding contribution to the new field of medicine.
REPORTS
History Sessions, International Congress of Radiology, Buenos Aires, Argentina 24 September 2016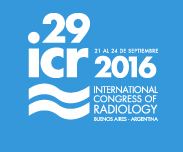 The Sheraton Hotel and Conference Centre, Buenos Aires Argentina was the venue for the 29th International Congress of Radiology (21-24 Sept 2016) organised by the International Society of Radiology a society founded in 1925 for the promotion of radiology knowledge and teaching worldwide. Over one hundred invited speakers from 24 countries delivered invited talks in addition to proffered papers and posters and an exhibition which was attended by several thousand delegates.
Buenos Aires , often considered the 'Paris' of Latin America was a wonderful venue for an international conference. The city with its magnificent boulevards (avenue Julio 9 is one of the widest boulevards in the world), beautiful parks, statues, a mixture of architecture old including the Casa Rosada (with European influences) and new skyscrapers, museums, bookshops galore , shopping galleries and a famous opera house 'The Teatro Colon' as well as traditional tango houses and a recently developed dockland area provide the visitor with much to explore.
A wide range of radiology topics were covered during the conference including a session on the history of radiology organised with the International Society for the History of Radiology (ISHRAD).
Read Arpan Banerjee's report here