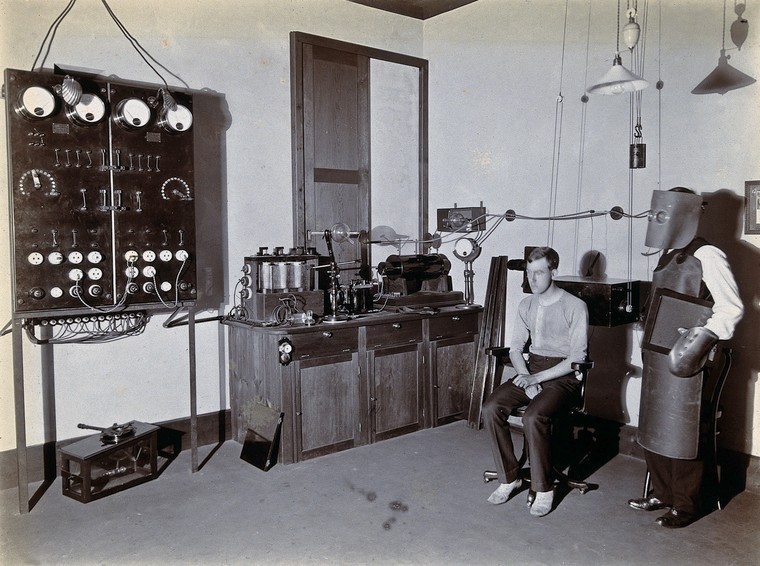 The aim of the Society is to stimulate interest in the History of Radiology and artefacts, for the benefit of the members and the public. We are supported by numerous professional bodies and are a registered charity:  Charity Number 1012505.
For more information email:
                                        This email address is being protected from spambots. You need JavaScript enabled to view it..

- To initiate and sustain activities directed towards locating, conserving and recording artefacts literature and other items relating to the discovery of X-rays and other imaging methods and the development of medical, and dental radiology and radiation oncology in the United Kingdom.

-To foster public awareness of the far reaching consequences of the discovery of X-rays and other imaging methods and their application for medicine and mankind.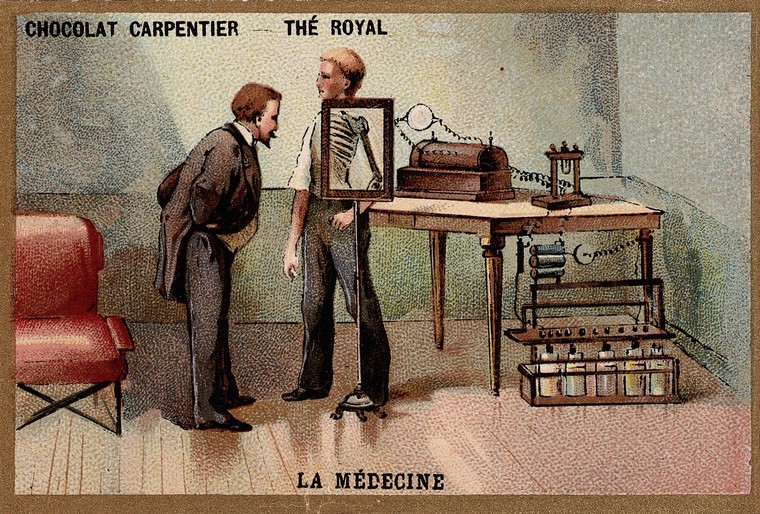 Our journal Invisible Light  is published  twice a year and is  free to members. Back issues become available on this website about a year after publication
The Society, previously known as the Radiology History and Heritage Charitable Trust, grew from the Radiology History Committee which had been established in 1987 as an independent body with wide affiliations. It consisted of individuals interested in the history of radiology, representatives of institutions and nominees from various professional organizations and was chaired by Professor Ian Isherwood of the University of Manchester.

The Society has elected officers and is managed by a Council drawn from the membership with representatives of affiliated organisations. The Council meets several times a year and there is an Annual General Meeting, usually in February.
A highlight of our year is the annual open lecture, given by a distinguished invited speaker, on the day of our AGM.
Anyone with an interest in the history of radiology may become a member, take part in our activities and receive a copy of our journal, The Invisible Light. Subscriptions are currently £12 a year for the UK  and £18 for overseas.
You can find a membership application form  in pdf format here. Please complete the final page and send to the address given with a cheque for the appropriate amount.
More details from:           This email address is being protected from spambots. You need JavaScript enabled to view it..
COUNCIL AND TRUSTEES

MR MICHAEL JACKSON (Chair T)
Mrs LIZ BECKMANN (Deputy Chair T)
DR ADRIAN THOMAS
MR RICHARD EVANS(Treasurer T)
DR ARPAN BANERJEE(T)
MR GEOFF MEGGITT (Secretary T)
DR BRIAN  O'RIORDAN
DR EDWIN AIRD
DR STEPHEN KEEVIL
MR ROBIN BICKERTON

SUPPORTERS

We are supported by:

The British Institute of Radiology(BIR)
The Royal College of Radiologists(RCR )
The Society/College of Radiographers(SCoR)
The Institute of Physics and Engineering in Medicine(IPEM)
The Wellcome Institute
The British Society of Dental & Maxillo-Facial Radiology(BSDMFR)
The Scottish Radiological Society(SRS)
The Society for Radiological Protection(SRP)